Walk for Inclusion 2022 | SENsational Foundation 共融之行 2022
Date: 1st October to 30th November 2022
Thank you for all who joined in our second global, virtual fundraiser that ran from 1st October to 30th November 2022. Please note that the campaign will remain open for donations after the official closing date, to enable those registrants who may not have been able to schedule their activity during the official period to participate at their leisure.
We look forward to providing updates on outcome in the upcoming weeks and hope to see you and your friends next year for our next Walkathon!
歡迎參加我們2022年10月1日至11月30日的全球線上籌款活動來幫助香港的殘疾人士取得有意義的就業機會!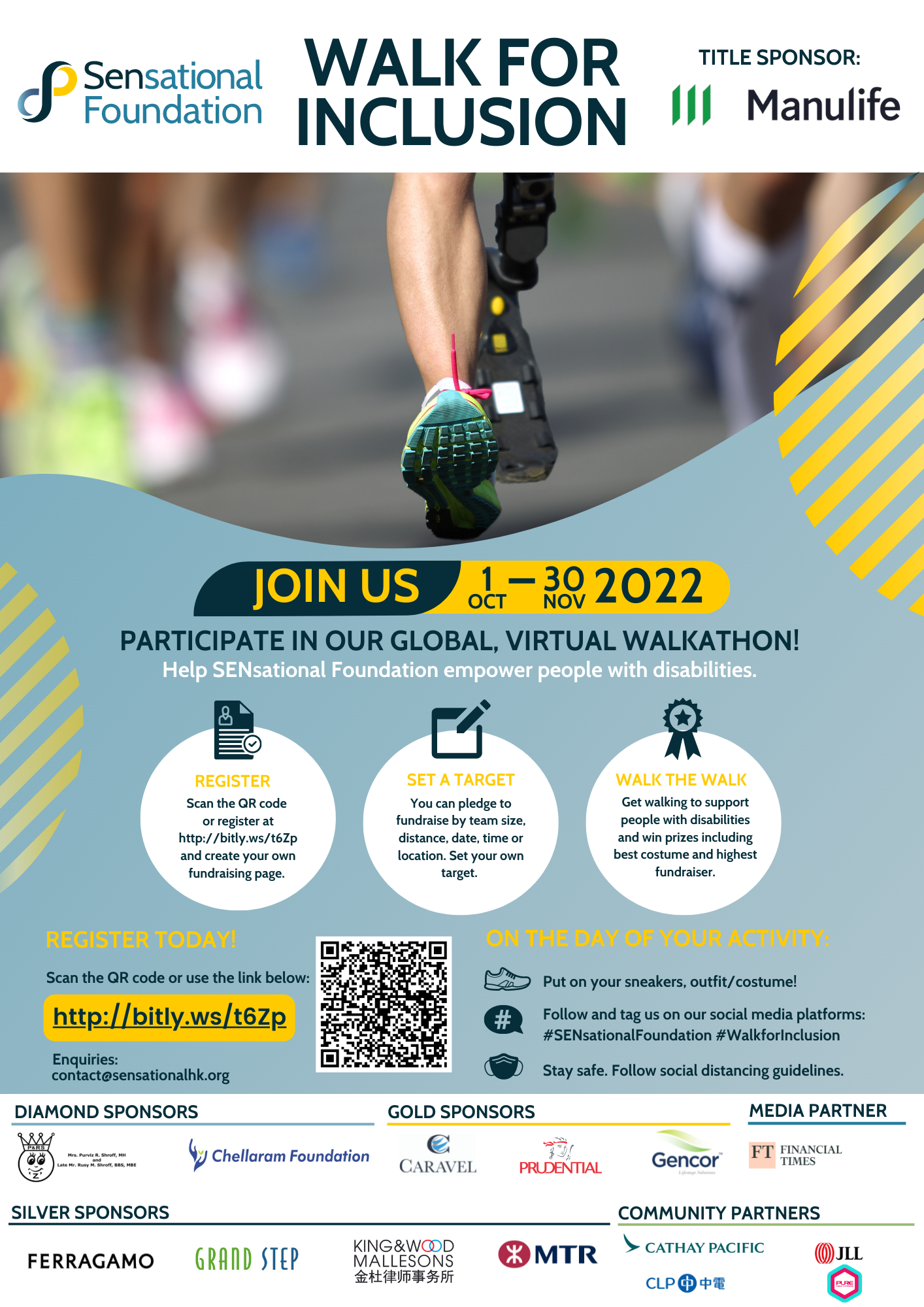 Resources