JLL Lunch and Learn
Date: 20 October 2022
SENsational Foundation was invited to speak at the JLL Tai Koo office, introducing the staff to the fundamentals of disability inclusion in the workplace.

The lunch and learn kicked off with a keynote speech from JLL Chairman of Greater China, KK Fung. He spoke about the pertinent need for implementing PwDs into modern workplaces as well as his personal journey with SENsational's Founder and Director, Faride Shroff. Faride then provided a comprehensive training covering the basics of disability and workplace inclusion. Following this, she invited guest speakers Lolitta Ho and Siu Fong Yeung to share their life stories, and answer any questions the JLL staff had about the experiences of PwDs in Hong Kong.

We'd like to extend our deepest gratitude to the JLL team for enabling us to initiate a dialogue around disability awareness and inclusion, and for their on-going support of SENsational Foundation's activities. You embody the qualities of a proactively inclusive workplace!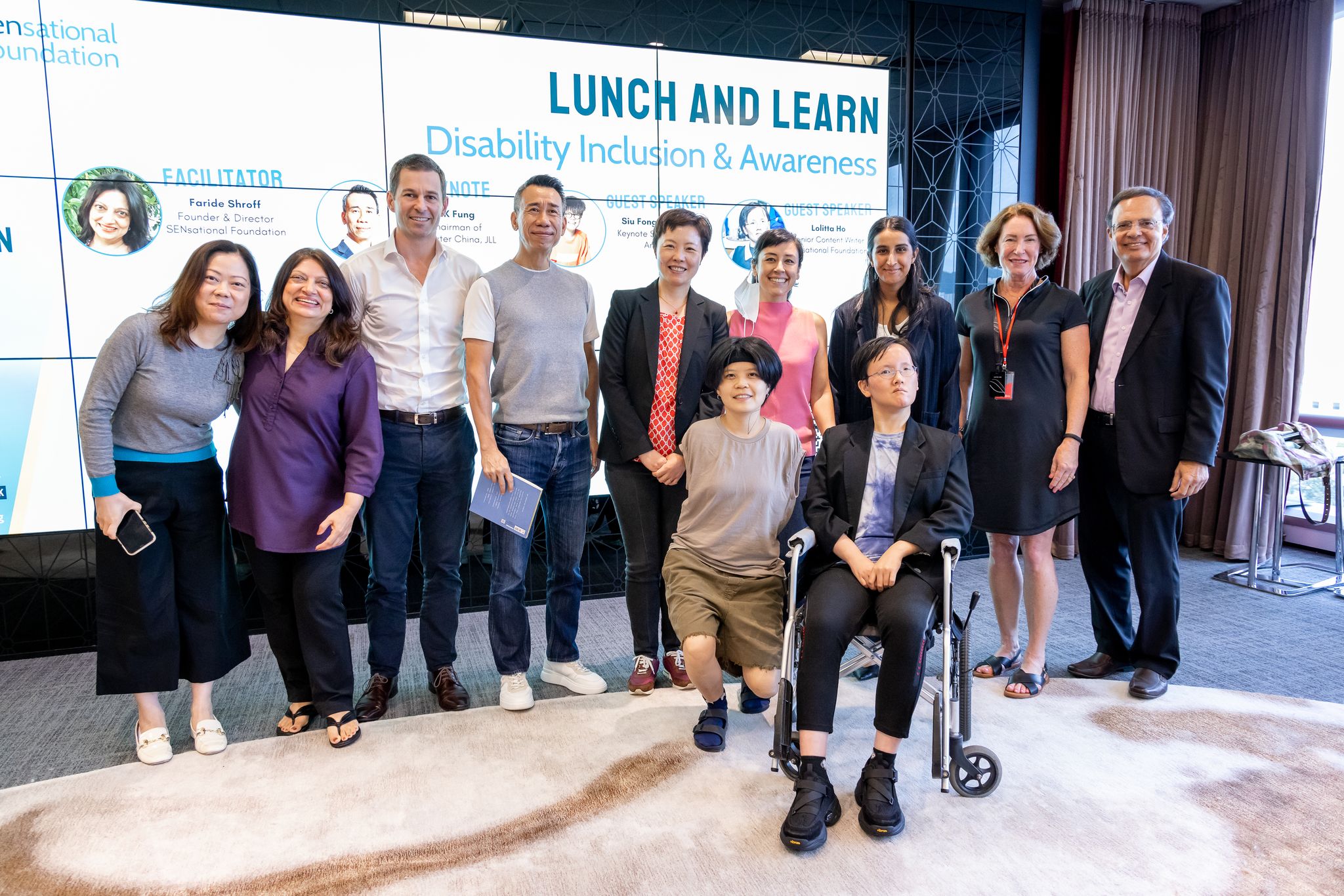 More photos from the event