WALK FOR EQUALITY!
Date: 08 Apr 2021
We are excited to announce the upcoming launch of our virtual walkathon, which will go live very soon!
Through this fundraiser, we hope to raise proceeds to fund some big projects we have lined up that will create more community programmes and training to support people with disabilities.
So, watch this space for updates on the launch. We will also post a link to the fundraising platform where you can register to create your own fundraising page for yourself or your team!
Sponsorship opportunities are still available. Email us at contact@sensationalhk.org for more details on how you can get involved!
Join our first virtual walkathon for charity, and help us 'Walk For Equality' from 8th April until 31st May! Click here to register.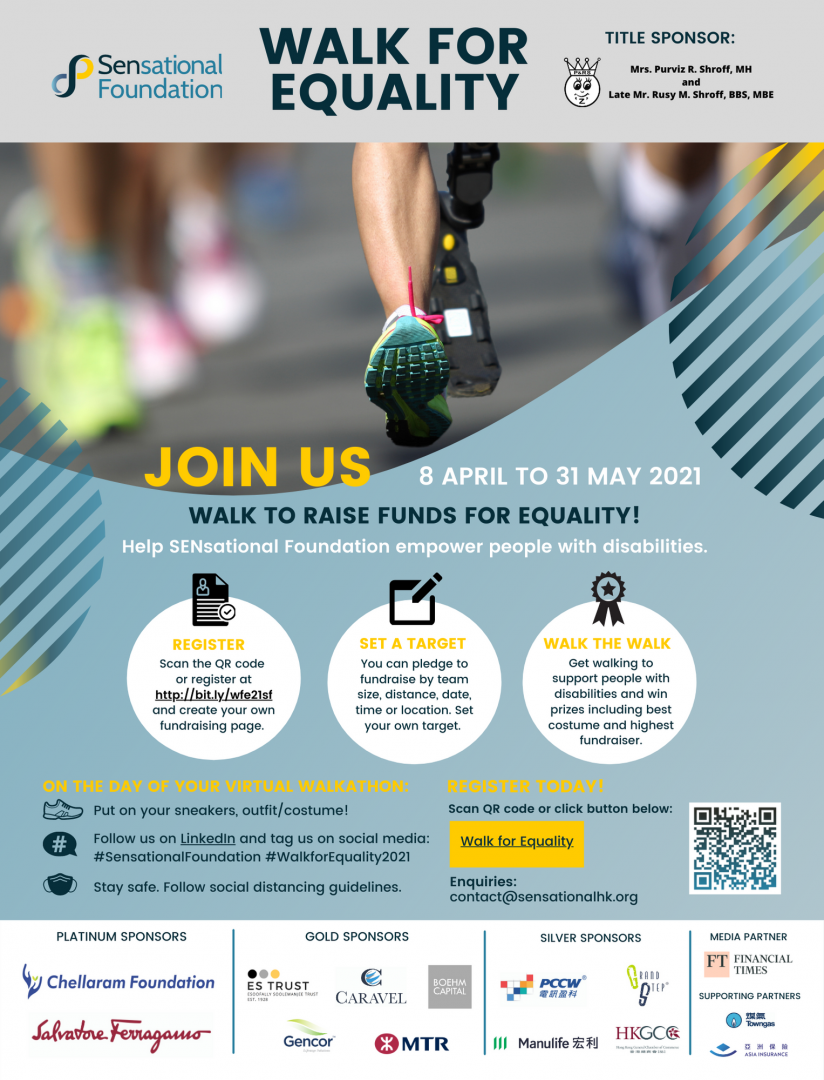 More photos from the event
Resources