PDNHK: "Stories of Resilience" Panel Discussion
Date: 21 September 2022
The Professional Disability Network Hong Kong (PDNHK) conducted its second panel discussion on the 21st of September 2022. Entitled "Stories of Resilience", it was an intimate event available to a select audience of employers, inclusive allies and key community members in Hong Kong and globally.
The event was an hour's length, and was moderated by Fern Ngai, Chairperson of KELY Support Group and advisory member of various organisations in Hong Kong, including SENsational Foundation. The panelists were Ajmal Samuel, Founding Chairman of OCTO3 Group Holdings and Hong Kong national level athlete, and Siu Fong Yeung, an award-winning visual and performance artist.
In line with the PDNHK's objective to be an educational hub for those invested in disability inclusion, testimonials from the panel discussion will be shared on relevant social media platforms over the next few days. The full recording will also be available in upcoming months for PDNHK members.
A special thank you to our partner JLL for providing the venue for the event.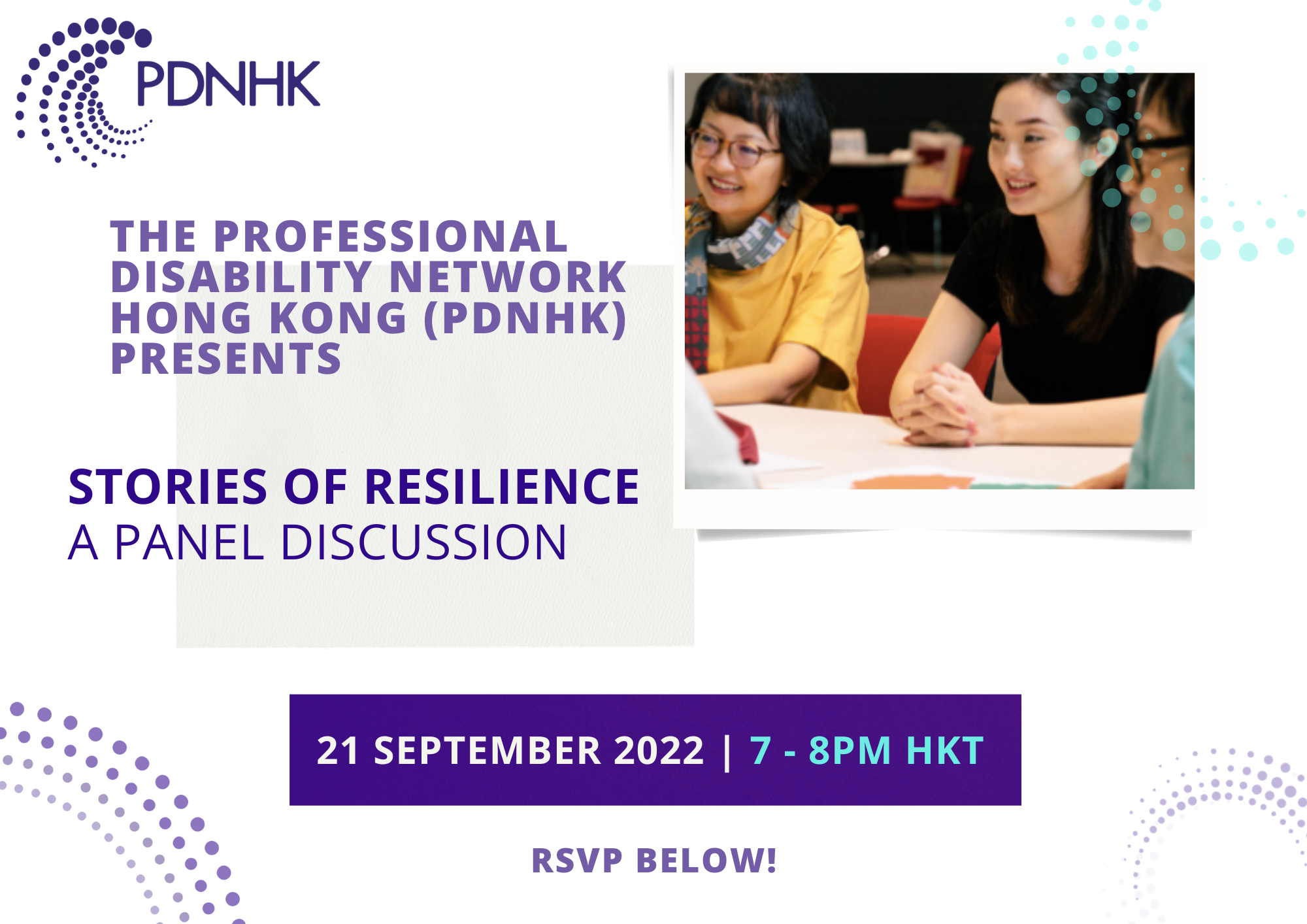 Resources